WEDNESDAY, 16 SEPTEMBER 2009
GIFT BAG
Having my usual, self tormenting roam around
FarFetch I saw these amazing little bags by
Paris based label Yazbukey. They are like
pretty little parcels you'd swing happily
from your wrist.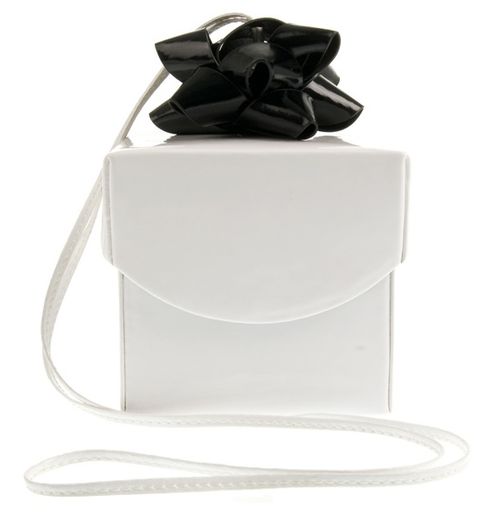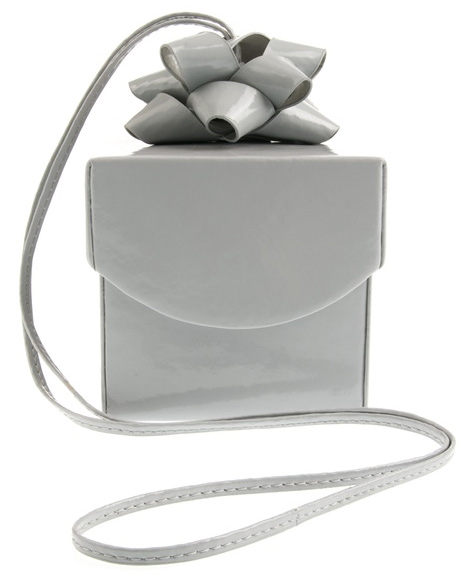 The label is founded by two sisters,
Yaz & Emel, who are, apparently
descended from Mehmet Ali Pasha
King of Egypt! The have Royal blood
running through their creative brains.
Looking through their collection, they
seem like the kind of girls who are
having immense fun creating whatever
takes their fancy, even t-shirts.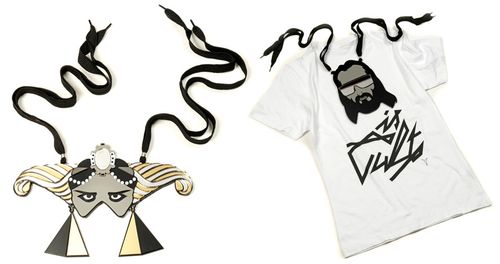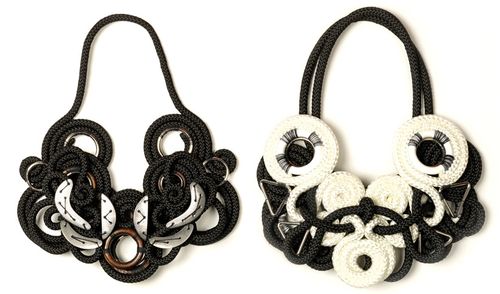 The cord necklaces are easily my favourite.
They started their label to create things to
fancy up a little black dress, but I think I
would happily swing the gift box bag
everywhere...maybe it'd act as a gift
magnet?! A girl can hope...
Queen Michelle